Industrial Surplus Inc. has 5 qualified appraisers on staff. The importance of clearly understanding equipment values has never been greater than in today's highly competitive market. We provide accurate, confidential, and timely appraisals for many business needs including:
Banking Purposes
Evaluation for Expansion
Acquisitions
Insurance Purposes
Partnership Buyouts
Disposing of Surplus Capacity
Estate Planning and Settlement
We have been involved with appraisals for over 35 years. Buying and selling machinery and manufacturing equipment on daily basis qualifies us to be aware of the ever changing market conditions affecting machinery values. Now you can have peace of mind that you are obtaining a current and correct evaluation of your machinery and related equipment. We sign our name to it.
Our qualified appraisers are involved daily in the buying and selling of used machinery. This daily activity in the machinery and equipment marketplace gives our qualified appraisers firsthand understanding of the dynamic economic swings in the industry, which influence machinery values.
If you are seeking a qualified opinion as to value when lending, buying, selling, or insuring machinery and equipment, be sure you are getting the most professional services available. Contact us for your machinery and equipment appraisal by one of our qualified, professional appraisers.
To discuss the prospects of an appraisal please call Lou, Guy, Paul, Jack, or Tony at 860-828-3541
Professional Experience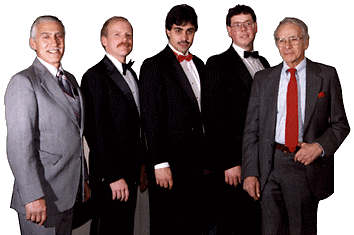 After the passing of founder Lou Brunette in 2013, and the loss of his nephew and long-time employee Tony Cannata, the 2nd generation of the Brunette family is carrying on the family business with Guy Brunette as President, Paul Gaffney, Sr. Vice-president and Jack Guzewicz, Vice-President.
Guyís tenure really began at birth and between schooling he started coming in to the shop in the early 1980ís. Louís son Guy has stepped up to fill the Presidency of Industrial Surplus, Inc. Guy has been instrumental in the growth of Industrial Surplus as its primary buyer. His extensive knowledge of machinery, tooling and accessories has been handed down to him by both his father and his cousin Tony. Guy is also involved in the day-to-day operations of the company with a hands-on approach. Guyís intuitive knowledge of what to add to the inventory is an art and has perfected his skills immensely. Guy can be reached at 860-828-3541 x 118 or guy@industrialsurplus.com
Paul began his career at Industrial Surplus in 1983 as the on-the-road salesman for Industrial Surplus. Knowing little about machinery but with an easy going personality, he managed to get in the doors of many manufacturing facilities and succeeded to make friends, acquaintances and the trust of his customerís. Paul is sincere and honest and will always direct his customerís in the right direction. Paulís tenure at Industrial Surplus blossomed into a life-long love of machinery and dealing with people. He has been instrumental in helping to create the www.industrialsurplus.com web site. In addition to managing the inventory database, his specialty is with CNC machinery sales. If you have any questions, please consider calling Paul. Paul can be reached at 860-680-9811 or paul@industrialsurplus.com
Jack, started working for Lou in 1978 as a salesman of all varieties of machine tools. Jack quickly picked up the ins and outs of the business and had to, working for Lou. He has always been a level-headed asset to Industrial Surplus and his sound advice is greatly appreciated. Jack eventually began to focus his career and the direction of the company towards Cincinnati milling machines. With many large gun manufacturers in the area, Jack soon realized the value of the production mill in this and other industries throughout the country. He has been instrumental in the development of our Cincinnati 200 series production mill PLC retrofits and the continuing evolution of these systems. Jackís acquired knowledge of these machines and the operation of them are the most extensive in the country. Jack has amassed the most amazing amount of Cincinnati milling machine parts under one roof bar none! Mr. Cincinnati as we call him, is always ready to assist you with either parts, trouble-shooting or just friendly advice. Call him direct at 860-796-4655 or Jack@industrialsurplusmachinery.com
References
Cincinnati Milacron
GE/Fanuc
Allen-Bradley
Hartford Electrical Supply
Kinds of Appraisals
Desktop Appraisals: Are available to the general manufacturing community, and do not require on site physical inspections of the items being appraised. As such, they are not recommended for use in determining worthiness or other situations that may require a more complete opinion of values.
Desktop Opinion: A professional opinion of value based on materials or information supplied to the appraiser and evaluated without the benefit of viewing the assets. It is also a tool to determine the need for an appraisal or the scope of an appraisal. A desktop opinion should clearly be marked as a "professional opinion" and stated that it is not an appraisal.
Auction Value Appraisal: An opinion of the expected gross dollar amount to be realized at a professionally conducted and promoted public auction sale as of the date on the appraisal.
Orderly Liquidation Value Appraisal: An opinion of the expected gross dollar amount to be realized at an orderly negotiated sale held within a reasonable period of time as of the date of the appraisal.
Fair Market Value Appraisal: An opinion of the gross dollar amount to be realized between a willing buyer and a willing seller, in the open market, assuming that neither party is under compulsion to buy or sell, both are fully aware of all relevant facts as of the date of the appraisal.
In Place Value Appraisal: An opinion of the Fair Market Value which is the gross dollar amount to be realized between a willing buyer and a willing seller, in the open market, assuming that neither party is under compulsion to buy or sell, both are fully aware of all relevant facts, as installed for intended utilization as of the date of the appraisal.
New Replacement Cost Value Appraisal: An opinion of the amount it would cost, F.O.B. the new manufacturer's plant, to purchase a new item of like quality and specifications in the open marketplace. When such an item is unavailable in the marketplace, the appraiser should use his or her experience in estimating a value as of the date of the appraisal.